Takeaway: If you're struggling to cope with difficult life events or mental health challenges, you're not alone. Working with a Los Gatos therapist can help you find a path forward and finally feel better. However, choosing the best therapist for you can be daunting when there are so many options. Here, we'll walk you through the entire process of sorting through Los Gatos therapists to help you feel confident about making the right decision for you.
Ready to start talking about stress, family, and relationships with a Los Gatos therapist but feeling overwhelmed with how to get going? We understand and are here to help. Here at Cura Integrative Health, we provide psychotherapy, biofeedback, neurofeedback, and other services to help our community recover from trauma. One of our offices is in Los Gatos CA, which is close to San Jose. We provide expert-level assessment and treatment recommendations for those looking to better their mental health. We also know that there are a lot of excellent counseling options to choose from, and we want you to feel confident in the provider you choose. This article will provide you with a comprehensive guide on how to find the right licensed therapist for your needs. We will share the benefits of beginning therapy with a professional clinical counselor, family therapist, or licensed marriage and family therapist in Los Gatos CA. Whether you are experiencing stress from working in silicon valley or looking for a new direction in the bay area in general, Los Gatos has a lot of choices. But don't worry! We will also share some insight on how to pick the best provider for you. First, let's go over some of the benefits of therapy to aid you in your search.
Benefits of working with a Los Gatos therapist
At Cura Integrative Health, believe that we are all recovering from something. Every single one of us could benefit from the healing and growth that can come from therapy. When you work collaboratively with a licensed therapist, you have the potential to reduce anxiety, overcome relationship challenges and understand how trauma can develop into feelings like shame, sadness, and anger. Here are a few of the demonstrated benefits of working with a therapist like those at Cura Integrative Health.
Increased self-awareness
You can gain deeper insights into your thoughts, behaviors, and emotions. This insight helps you better understand the root causes of your challenges and work towards personal growth. Anger, emotional pain, and shame can make a bit more sense to you after working with a Los Gatos therapist.
Trauma recovery
If you have experienced trauma or chronic stress, therapy, especially trauma-focused therapies like what we provide here at Cura Integrative Health, can provide a path to hope, a more balanced life, and overall recovery. Therapists use evidence-based approaches to help individuals process traumatic experiences and develop resilience.
Stress and Anxiety Reduction
If you experience anxiety, feel worried, or survived high stress in the past, therapists can provide you with tools to manage stress and anxiety, such as relaxation techniques, biofeedback, mindfulness, and thought-based strategies. These methods can help you regain a sense of calm and control.
Relationship Enhancement
Counseling can help reduce relationship issues, improve communication in your family or marriage, resolve conflicts, and achieve life goals. Learning effective ways to interact and understand one another can lead to healthier connections. If you can understand that you experienced stress or trauma in your life, you will better process how it can affect your relationships. Clients have noted that counseling can bring more meaningful connections into their lives.
Boosted Self-Esteem
Therapy can help you build a healthier self-image and cultivate self-acceptance. Often depression and chronic pain can make you feel as though you are not worthy of attention, healing and comfort. Addressing feelings of inadequacy, self-doubt, and self-criticism in therapy can lead to increased self-esteem and self-worth.
Your guide to finding the right Los Gatos therapists for your needs
So, you are sold on the idea of therapy and you decide to start looking for a therapist. We understand that perhaps immediately, you wish there was someone there to provide guidance. You may not know where to look or how to decide if location, skills, or experience is most important to prioritize in a therapist. There's hope! We will provide the next steps so that your therapy journey is right around the corner. Here are some really important things to consider when beginning your search.
Mental health resources in Los Gatos
Insurance billing
When looking for a Los Gatos therapist, it is important to first note whether you would like to use your health insurance to pay for therapy. If you would like to use your in-network benefits, which means you would like to see a Los Gatos therapist that your insurance provider has deemed "in-network," you will likely pay only a nominal co-pay for your session. In this case, you will need to contact your insurance provider to ask them for "in-network" therapists in Los Gatos.
You may not require your insurance company to directly pay for your therapy and in this case, you do have a few more places to look. Many therapists in Los Gatos CA are considered "out of network" with insurance companies, which means you pay the therapist or counselor for therapy and then you have the option to submit a claim to your insurance to be reimbursed.
Places to look
If you are searching for a therapist in Los Gatos, or even San Jose, there are several online directories you can use to help you find the right provider. Here are some popular directories you can explore and find contact information for therapists.
Psychology Today: This is one of the most comprehensive directories for mental health professionals. You can search for therapists in Los Gatos based on zip code, specialties, insurance accepted, and more.
Google: If you know you want to see a therapist in a specific location, for example the vibrant Santa cruz ave in Los gatos, you can use keyword searches like "psychotherapy in Los Gatos" in Google or Google maps to explore providers in your exact area.
Monarch: This is a directory provided by Simple Practice, a leading practice management platform that thousands of therapists use. As Simple Practice users, therapists can utilize this director to highlight their expertise and qualifications.
Open Path Psychotherapy Collective: This platform focuses on affordable therapy options. It connects individuals with therapists who offer reduced-rate sessions. While not exclusively location-based, you can search for therapists in Los Gatos on this platform.
Choosing a Los Gatos therapist
So now that you know where to look, what do all those letters mean at the end of one's name? Here we will explore the differences between some mental health providers in California, shedding light on their roles, qualifications, and approaches to mental health care.
Credentials
All mental health professionals in Los Gatos CA providing psychotherapy need have an advanced degree or working towards one. All of these therapists are qualified to create a safe environment in their office to treat all mental health concerns, however, it's important for you to know the different credentials to make sure you get the best provider for your health.
Marriage and Family Therapists (LMFT or AMFT)
MFTs are mental health providers who specialize in treating all relationship and mental health diagnoses. Although the name includes the words marriage and family, these therapists can provide individual, couples or family therapy. LMFT stands for Licensed Marriage and Family Therapist, while AMFT stands for Associate Marriage and Family Therapist and is a therapist training towards licensure. With a master's degree in marriage and family therapy, these professionals focus on helping individuals, couples and families navigate their personal life, improve communication, and foster healthy relationships.
Psychologists ( Ph.D. or Psy.D)
Psychologists in California are mental health professionals who hold a doctoral degree in psychology. They are experts in diagnosing and treating various mental health conditions through therapy and psychological testing. Psychologists may specialize in different areas, such as clinical, counseling, or school psychology, and often work in private practices, hospitals, schools, or research institutions.
Licensed Professional Clinical Counselors (LPCC)
LPCCs are mental health providers with a master's degree in counseling and specific training in clinical practice. They work with individuals to address a wide range of mental health concerns, offering compassionate support with relationship issues, treating anxiety and depression, and evidence-based tools and interventions to promote emotional well-being in their clients' lives.
Licensed Clinical Social Workers (LCSW)
LCSWs are professionals with a master's degree in social work, specialized in clinical practice. They are trained to provide therapy and counseling to adults, teens, children, families, and groups, offering support services for various mental health concerns. LCSWs may also assist clients in accessing community resources and support systems, making them a vital resource for underserved populations.
Psychiatrists (M.D.)
Psychiatrists are medical doctors who have completed additional training in psychiatry, focusing on the diagnosis and treatment of mental disorders. They are the only mental health professionals in California who can prescribe medications. Psychiatrists can provide a comprehensive approach to mental health care, combining therapy with medication management to address a broad range of mental health conditions.
Making the most out of your initial consultation with a Los Gatos therapist
Your initial consultation call and first session are great opportunities to advocate for yourself to make sure you have the right provider for you. Knowing what to ask a therapist is essential for finding the right fit and beginning a productive therapeutic journey. Here are some tips to help you maximize the effectiveness of your first meeting with a therapist in Los Gatos or San Jose.
Before you arrive
Reflect on what you want to achieve in treatment. Identify your goals, challenges, and concerns you'd like to address. Jot down any questions you have for the therapist. This could include inquiries about their approach, experience, and how they can help with your specific issues.
Try to relax
Don't rush this time or book it while you are super busy. Try to schedule when you are the least stressed. Take a few deep breaths to calm any nerves you might have. The initial consultation is a safe space to share your thoughts and feelings. Be honest about your concerns and struggles to give the therapist a clear picture of your situation.
If you have them, ask them
There are no silly questions when beginning therapy. We encourage you to ask about the provider's approach and what therapy typically looks like. We can assure you, we've heard all these questions before and we really prefer to answer them as soon as possible to ensure a safe space during your first session.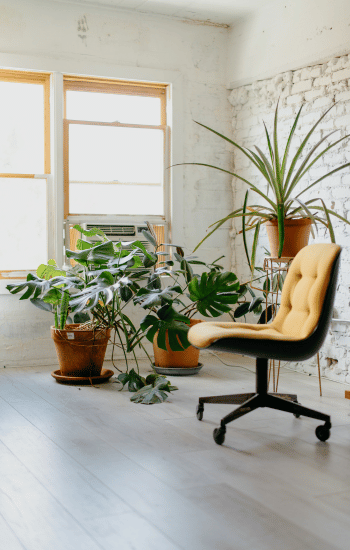 Logistics matter
Discuss practical matters such as scheduling, session fees, insurance, and cancellation policies. Ensure you understand the financial aspect of therapy and the availability of you and your therapist. If the therapy doesn't work for you financially or logistically, then the therapy won't work for you.
Our Los Gatos therapists are here to help.
We think everyone can find healing and benefits from meeting with one of our therapists at Cura Integrative Health. Our integrative approach focuses prioritizes your whole being in your recovery or therapy journey. Pain, stress, anxiety, depression and day-to-day challenges in life affect so much more than just our thoughts. We help each patient feel understood and validated as a person and develop expert and individualized treatment plans to bring about health within your whole body and being.
We serve adults, teens and older children and provide a range of services for each patient including psychotherapy, Biofeedback, Neurofeedback, Mindfulness, Somatic interventions, and many more. You can check out all of our services here and if our approach feels right to you, click here to schedule a free 15-minute consultation to get started.